Associate
Coaches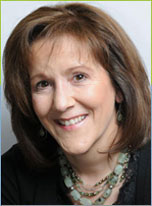 Lynn Zettler is a Personal Executive and Business Coach specializing in acclerating growth for clients who want more from their business, their team and their life. "Helping clients to focus on opportunities instead of problems, and looking at how their lives are already perfect is the common thread I use to stretch and shift their way of thinking and doing."
Lynn is an Associate Certified Coach through the International Coach Federation and an ACP graduate of Coach U. Lynn is also a certified Print® Coach who can help clients understand and value their motivators, drivers and shadow behaviours. Lynn is also an Associate Coach at the Inner Beauty Institute.
In addition to leadership coaching, workshops and tele-classes, Lynn is a motivational and educational speaker and author on topics such as Setting Boundaries, Your Big But, Creating Your Life, Time Management, Reducing Stress and Getting MORE.
If you need a confidential ear to help you:

~ identify and analyze your options more quickly,

~ effectively zero in on what is most important and what you want the most in the
situation or relationship,

~ challenge you to be your best with full support and acknowledgement,

then you have found what you are looking for.
Lynn will help you achieve higher performance while doing less and being more.