Raves

For Coach Jille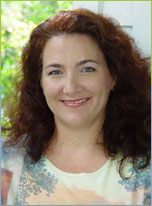 "During the time that I have worked with Jille, she has always held my vision for me, which is crucial to getting anything you really want.
First, she insisted I create the vision of what I wanted for my life and career, and then we always came back to that vision and used it as a benchmark for making decisions and taking action. "Does it stand up to my vision?" is always home base when being coached by Jille.
I am about to publish my first book - which is a dream fulfilled. For an entire year, Jille fulfilled the role of coach, and editor. Her most endearing contribution to this project was helping me find my voice, which resulted in a published book that is authentically me and will offer real help to those who seek to change their lives by gaining ACCESS to work that is their true calling. I don't believe this book would be what it is without Jille's coaching.
Jille has coached me in my roles as newbie Coach, high-powered sales executive for a technology company and as a writer. I have reached heights that I never thought possible through intention and right actions that are aligned with my vision. Jille taught me how to do this.
If you can bring the ability to stretch and grow and commit to courageously face down your fears and blockers along the way to reach your goals and fulfill your dreams, Jille is the Coach for you.
If you dream big and are willing to do the mental work that will put you in flow and out of struggle, Jille is the Coach for you."
"Through coaching with Jille, I have gained an objective partner to share, plan, and strategize with; an excellent listener who celebrates my wins with me, while appropriately challenging me to be more; and an excellent mirror who shows me what I need to see in order to grow both personally and professionally.
Through my work with Jille, I have taken my business to a new level, increased my revenue, greatly expanded my network and improved many difficult and challenging cross-functional relationships within my company. I definitely recommend Jille to coaches and executives. Jille pulls from a depth of experience in business and in life. She has the unique ability to masterfully partner with you to discover and illuminate the next steps of your journey, whether it is growing your business, building a relationship or focusing on your values. She is one of the most focused people I've ever had the pleasure of working with."
"Hiring Jille as my Coach is one of the smartest things I have ever done.
When I started working with Jille my attitude and team were going nowhere. I was riddled with self-doubt, had a lack of understanding of my qualities, and had very little confidence in myself.
Jille encouraged me while questioning my motives and thought processes. Working with Jille is like having a conversation with my own positive-focused conscience. Once I learned how to handle my roadblocks, identifying them and moving past them was possible, and the road to discovering my own potential is not only visible, but very inviting.
Through the coaching process I have gained an absolutely immeasurable amount of personal growth and self-confidence. The return on my investment for my business is huge as well. I have earned the Director Car, had my first offspring, earned my highest commission ever, increased my personal sales, and I am confidently working towards my Cadillac.
Jille moved me to believe in myself, develop my finances, attract positive team members, became an abundant thinker. Jille has helped me attract the right unit members so that my team and I are all moving in the same direction. I have forgiven myself and I am no longer carrying baggage towards my goals. Investing in coaching is one of the smartest things I have ever done. "
"Jille Bartolome efforts on my company's behalf were very conscientious and professionally executed. Her psychology background combined with her exemplary executive coaching skills provided us with a level of service rarely seen in outsourced human resources functions."
"Jille has have helped me to see outside of the circumstances that I find myself in with words of encouragement and actionable suggestions that have helped me to move my personal ball down the field to get the next touchdown. Jille bases her comments and suggestions on sound advise and approaches each situation in a way that helped me figure out my own solutions - this is a craft that is tough to master. I have found her to be comforting and I believe that one of Jille's biggest strengths is that she listens."
"Jille is direct, honest and very compassionate in her approach. I owe her a debt of gratitude for her help in achieving a more fulfilling life".
"When I started working with Jille as my coach I was a bank teller. Now I am a branch manager making twice as much money. I am also much happier in my marriage. Thanks Jille."
"Coaching with Jille makes me feel great about myself! I feel more empowered every time we talk. Jille has helped me figure out inventive ways to help my business succeed, and most of all, Jille is helping me realize my true potential. I truly don't feel that I would have achieved my new Cadillac this year if it weren't for the work I am doing with Jille! I also now have 1 DIQ, 1 new on-target car winner, and other consultants who are moving up, for the 1st time in many, many years. I attribute all of this to our working together as well.
I DEFINITELY recommend Jille to my sister Directors. If you want to reach your goals and dreams FAST, and you want to have a great time getting there, and you are willing to step out of the box, Jille is for you!!! If you have a lot to deal with, Jille is for you!!! If you are already on your way, and your MK business is doing great, working with Jille will make your journey even better and quicker!
I have been on my Mary Kay journey for 29 1/2 years, and I have attended every single Seminar, Leadership Conference, Workshop, and I have worked with other coaching programs before. I can honestly say that working with Jille has TOTALLY CHANGED my life and the course of my Mary Kay career!!!!"
While coaching with Jille I have gained clarity on my mission and my vision, confirmation that I'm on the right path with starting my own consulting and coaching firm. Through Jille's questioning and "seed planting", I have avoided some serious pitfalls in starting out as a coach.
Jille has a relaxed style that is what I need. She's know how to challenge me but it isn't confrontational and that is motivating and energizing. Even when I come to our call w/ no real goal we always have a productive call. That speaks very highly of Jille's ability to be with her coachee no matter where they are in their journey.
The biggest impact has been in guiding me toward "reinventing" how I work and operate. I am learning patience and I'm not very good at that, but Jille has supported me in this area and helped me stay focused on my mission and vision and helped me let that unfold naturally instead of forcing it.
I recommend Jille as a coach because I believe she has a gift of being able to work with anyone no matter where they are on their journey and help them gain clarity of purpose. And even if someone knows exactly what they want to do I believe she could help them get to that "next level" quicker and easier with less effort!
"Jille only wants to hear the truth. Her ability to effect positive change in my life is marked by my many successes".