Executive Women's Foundation
Retreat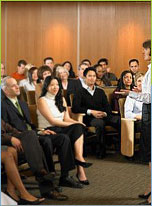 I am teaming up with the Fabulous Coach Lynn Zettler to bring you the
Executive Women's Foundation Retreat
Being More by Doing Less
…a beachfront retreat is calling for you.
The Executive Women's Foundation Retreat is a three-day interactive retreat for successful women who want more! Whether it is more success, more balance, more time, more peace or more in your personal or business relationships, this program gives you the space and resources to help you solidify your personal foundation to get what you want.
Through our valuable tools, exercises, materials and insights, this program will help you attract more success. We will help you:
Define your personal vision. We've all worked on our company and executive mission and vision statements. Do you have one for yourself? Don't have time to work on it? We offer a fun and effective way. Now is the time for YOU.

Stretch and challenge yourself, while being 'comfortable', outside of your comfort zone.

Set effective boundaries and eliminate tolerations, so you can achieve more while doing less.

Discover

What motivates you
What you gravitate toward and why
What you try to avoid and why
What your Best Self and Shadow characteristics are and why
How to be your Best Self and diminish your Shadow
Network and have the space and time for peace and fun with other women who want more!
For More Information or to register .