Coach Jille
The Speaker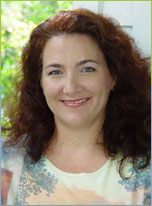 Jille Bartolome is an internationally-known coach, author and speaker with a passion for inspiring individuals to claim the life of their dreams.
Her Audio of the Month Club, The Audio Coach is an ongoing testament to Jille's passion for bringing willing people to a place of high performance and achievement. With thousands of subscribers, the series continues to be a "must-have" for those seeking to continue to grow and build their own successful businesses. Jille is currently working on her third book and is co-facilitating Executive Women's Renewal Retreats.
Jille travels throughout the world sharing ideas on Listening to Your Inner Wisdom and success and achievement.
Her powerful workshops and speeches are informative, motivating and entertaining. Jille can tailor each talk to any groups needs
Participants in Jille's seminars gain a greater clarity on their own personal power and how to harness it to bring themselves to ever higher levels of happiness, peace and prosperity.
Contact Jille now to discuss how she can create a great experience for your event.