Coach Jille The
Speaker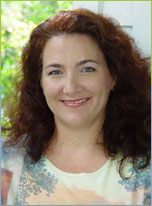 Click on the links below for detailed information of the Workshop and Seminar Topics provided by Coach Jille.
Vision Mapping:
Visualization is a marvelous tool to sharpen all your senses, improve your memory and prepare for accomplishing your goals in life. The ability to visualize a desired outcome is built into your brain, and your brain is designed to help you succeed in matching that picture with your performance. Vision mapping is a mechanism that takes visualization a step further. It takes your vision out of your mind and brings it into the physical world, making the possibility of having your vision become a reality even more probable.
To make this workshop interactive, we will be creating an actually vision map. This is a fun interactive way to move forward in creating the life and business of your dreams.
now to book The Vision Mapping Workshop for your group or organization
Attract Your Perfect Customers Workshop
Is there such a thing as a perfect customer? You bet there is. Discover who your perfect customers are and how to attract them. This workshop delivers what everyone with an entrepreneurial bone in their body most craves: making more money with less effort, while having a life that you thoroughly enjoy.
Most businesses owners and professionals spend far too much of their time and energy struggling to get new customers or hang on to existing ones—even customers who are ultimately more trouble than they're worth. Attracting Perfect Customers outlines a simple strategic process for making your business so highly attractive that perfect customers and clients are naturally drawn right to you. The Strategic Attraction Planning process, which requires just five minutes each day, enables any business to easily attract customers that are a perfect fit for their organization the kind of customers it is a pleasure to serve. You will also learn 21 supportive tips for making any business more attractive to its perfect customers no matter how big or small your company is.
Attracting Perfect Customers will take you to a place where there is an abundance of perfect customers and clients with whom you can build strong, satisfying, profitable, and lasting relationships.
now to book The Attract Your Perfect Customers Workshop for your group or organization.
Attraction in Action Workshop
Have you ever thought to yourself "There has got to be a better way", a better way to have a great life, a great relationship, and an extremely profitable business.
There is a much better way to attract anything you want into your life. The principles of attraction are very much like a computers operating system or some advanced software that you can upload to enhance the total performance of your mind/body "computer".
This workshop has worked well, and consistently, with virtually every type of human personality, situation, or problem. Attraction Principles offer a way out of the cycles and loops of self-improvement campaigns. They open a path to achievement that bypasses burnout, soullessness, and hollow striving. They deliver what everyone with an entrepreneurial bone in their body most craves: making more money with less effort, while having a life that you thoroughly enjoy.
now to book The Attraction in Action Workshop for your group or organization.
Coaching Skills for Leaders
Develop effective coaching skills to help you better and more effectively manage your team. When we manage people, we exert control over them and push them to do what we want them to do or worse we manipulate or fill them with guilt. When we coach people, we bring out their very best by helping them understand their own motivations and values, making them a much more effective, productive team member. Once a manager moves from managing and controlling to coaching and developing, the team becomes a strong cohesive unit, moving towards an effective outcome.
Learn the top coaching skills that you can apply right away.
now to book The Coaching Skills for Leaders Workshop for your group or organization.
Connecting Science, Spirituality and Success
Our world is in the midst of paradigm shift that will permanently and positively improve our planet and our experiences during our lives. The shift that is occurring is the blending of major schools of study that upon examination appear to be completely different; Spirituality, Physics, Kinesiology, Psychology and Philosophy. This session is a crash course in the nature of reality according to the advances that are currently being made in modern science. The fascinating facts that are being defined are blending age-old eastern and western religious beliefs and practices with supporting scientific evidence. During this workshop, you will learn the major scientific theories that are crucial to the success of the paradigm shift and their applications to living a full and meaningful life. These theories will be presented in a fun, stimulating, easy to understand manner that the participants will be able to use immediately. Fibonacci Numbers, Relativity, Light-Wave-Particle Theory, Quantum Physics and Applied Kinesiology, are discussed and applications are presented.
now to book The Connecting Science, Spirituality and Success Workshop for your group or organization.