Guide to
Success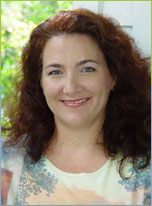 Coaching is big step in the direction of fulfilling your dreams.
What is Coaching?
---
Coaching is a powerful, collaborative relationship between a coach and a willing individual or group which enables, through a process of discovery and strategic actions, the realization of extraordinary results. Coaching is also a body of knowledge, a technology and a style of relating that focuses on the development of human potential. Simply put, coaching is an ongoing partnership that is 100% focused on YOU and how to create more of what you want and less of what you don't want.
Click here for a great analogy to further help explain the differences.
How is coaching different from consulting?
Coaching is similar to consulting, however, the coach is focused on WHO YOU ARE as well as WHAT YOU DO. Where consultants traditionally tell you what needs to be done, a coach will help you develop a plan for what needs to be done according to who you are, then helps you get it done without doing it for you. Having a consultant is a great idea for certain projects where you have limited expertise, but for creating a life fully in line with your integrity and your vision, only a coach will do.
How is coaching different from mentoring?
A mentor is someone who has been down the path you are currently on and has reached a level on that path that you want for yourself. A mentor tells a person how they did it and how people they know did it. A mentor is a great thing to have, but a mentor does not necessarily find your full potential and coax it out of you the way a coach is trained to do. Coaching takes into account that no path is the same for any person to any place. Having a mentor is a great idea, but always take into account that their path may not be the right path for you.
How is coaching different from therapy?
Coaching is not therapy. Coaches do not diagnose. Coaching is not a process for deep analysis of the past, not for healing mental health concerns such as chronic depression, psychosis, or addictions. Though discussions of a client's past can be instrumental in a coaching session to reveal insights and understanding, they are not the primary focus of the coaching relationship. Coaching has a stronger focus on present actions, change, development, and goals than traditional therapy. Having a Therapist is a great idea if you have challenges from the past that prevents you from focusing in the present. A coach will suggest therapy to you if these challenges seem to keep you stuck.
How can coaching help me?
---
The best way to achieve your full potential is to know yourself, your strengths and your purpose and to align your beliefs and your behaviors up with your true self.
When you choose not to be in alignment you suffer setbacks that can be crippling. When you do not step in or at least towards your potential, you limit your life and your level of happiness. Itís absolutely possible to create your life and your business or job in sync with your true spirit, your true sense of self. With that comes the levels of success and achievement are your rewards.
I believe you have the answers to your own questions with you and it is my job to shine the light on that information. My coaching is dedicated to guiding you to know who you truly are by listening to your own inner wisdom and work with you to create a way of living and working that you are inspired by.
What if you could...

Unleash your potential. Renew or deepen your connection to "who you are meant to be." Clarify values, purpose, vision and how to move forward with effective choices.

Reignite passion. Learn how to proactively create fulfillment and balance.

Develop your authentic leadership. Learn how to bring out the best in yourself and others through sharing your gifts and guiding them to find their own and by consciously leaving a legacy.

Discover and mobilize. The rewards of the vision that is in your heart and is your to step into and enjoy are waiting for you.

Achieve your heartfelt desires. Deep the promises you make to yourself.

Get into action. With practical support and a mirror into your own wisdom.

Fuel a project or new business idea. Get it off the ground and working with less doubt and more trust in yourself.

Thrive through a life transition. You can get there from here and you can enjoy the journey in the process.

Clear obstacles to your growth, with new ways to tap into your inner wisdom and other sources of positive energy.

Prevent going stale thinking or burnout by coaching for more effective "self-management," renewal and developing your unique style of balance.

Enhance career satisfaction and performance by coaching for engagement, focus, smarter goal setting, time management, and self-motivation.

Revitalize relationships with your partner, family, friends, bosses, clients, co-workers and community.

Enjoy having a champion, sounding board, brainstorm partner, healthy challenger, confidential accountability support and devoted advocate to help you BE who you really want to be and DO what you truly want to do.
Why Jille for coaching?
---
Passion:
She loves coaching and her clients experience breakthroughs. It's not just a second career, it's a calling. Jille was born to coach. She admires her clients and will become your devoted advocate.
Experience:
Master Certified Professional Coach, Jille Bartolome is at the top of the field of coaching and has coached and led workshops with hundreds of clients from corporate, small business, non-profit and personal growth communities since 1997. Clients value her holistic approach, blending mind-body-spirit principles with pragmatic tools and concrete actions.
Coaching Credentials:
Called "The Velvet Hammer" by her peers, she is a Certified Coach University Graduate where she is currently a Faculty Member at the world's oldest and largest coach training organizations. Jille is a Master Certified Coach (MCC) with the International Coach Federation (less than 5% of coaches earn this rigorous and highest designation). She's also a graduate of The University of Southern Mississippi's Psychology Program. This program is known as one of the premier Behavioral Psychology schools in the world.
Programs:
The program, workshops, coaching, audios and books developed by Jille will equip you to create higher fulfillment, and ultimately make a real difference in your achievement of your purpose while truly enjoying the ride.
Co-Author:
Co-Author of A Guide to Getting It, Vibrant & Lasting Relationships and A Guide to Getting it, Branding and Marketing Mastery
Background:
Successful Owner of a High Tech and Executive Recruitment Agency. In the Corporate World she spent time spearheading strategic planning, surpassing revenue goals, managing multiple projects and 25+ people in a high-speed, demanding environment so she truly understands that lifestyle, and clients' challenges. Jille has been a direct sales consultant throughout most of her life and appreciates the benefits and challenges of that industry.
Additional Relevant Training:
Jille's is fascinated with growth and development, leadership development, fulfillment in life, whole health, optimizing satisfaction/performance at work, plus making effective choices and achieving balance on your own terms. Her research includes programs and study with experts such as Andrew Weil, Carolyn Myss, Zen Buddhist Meditation training, Ayurvedics, Don Miguel Ruiz, Masaru Emoto and many others. She is also trained in the Coach U Coaching Clinic, Myers Briggs, and Print. She participates in International Coaching Conferences where she has been a workshop presenter twice and loves the adventure of continuous new learning to enhance serving her clients as well as her own growth potential.
Clients include:
AT&T, Landmark Graphics Corp, Dell Computers, University of Texas, Austin, University of Southern Mississippi, Landata Systems, Mary Kay Directors, Mary Kay National Sales Directors, Plexus Pink Ambassadors, Sprint, and Hibernia National Bank.
Client Comments:
"Incredible." "This gave me a path, ideas and tools." "I was skeptical coming in, but have been overjoyed with how Jille has helped me." "You gave me a lot to think about and work with…in baby steps." "My boss has noticed a significant shift." One of the best faciptators I've seen." "I admire her amazing wisdom and insight&helpp;she brings humor and love to her work." "Awesome speaker!"
Jille Consistently Wins:
Jille consistently wins respect and confidence of clients and colleagues. She is nurturing and intuitive, yet also a powerful champion and healthy challenger who walks her talk and lives brightly and authentically in her own potential.