Monthly
CD

Series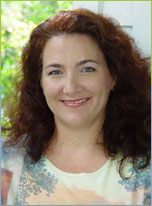 Audio of the Month Club:
The Inner Beauty Institute's Audio Coach Monthly CD Series; By Coach Jille Bartolome, MCC is an ongoing monthly series developed to guide and support you on your journey towards success, prosperity, mastery and happiness.
Jille has a unique ability to focus on the barriers that hold you in place. This Audio Series is devoted to you getting to know yourself at a deep level, feeling good about the decisions you make and moving past the belief that limit you.
Each Audio is packed with information, tools, tips and valuable coaching questions to bring you to a deeper understanding of yourself, the people around you and your ability to create the dreams you have in your heart. You will develop beliefs that put you on a more direct path to creating the business you want, the life you desire and living fully in your purpose.
Each month You'll receive a new Audio filled with a wealth of information to guide you to grow in the direction of living the life of your dreams and having the business that supports your life. Subscribers receive a new powerful audio either by download or by mail (your choice).
Each monthly audio has three chapters created to integrate different styles of learning. The first chapter is an in depth review of the topic to deepen your awareness and understanding and how it might be showing up in your life. This first chapter includes tools and tips to enhance your learning and give you practical applications that you can put to use right away. The second chapter is a series of coaching questions on the topic that Jille might ask if she were coaching you on that topic to help you dig in deep and move forward. The third chapter is a guided visualization to put you on a positive journey deep within you core and to allow for positive, permanent change.
Register Today to Begin Receiving Your Monthly Audio Coach.
The Audio Coach Program is only available as a subscription.
Subscribe Now

To Subscribe at Monthly Payments
To Subscribe at Quarterly Payments per quarter (10% discount)
To Subscribe at Yearly Payments per year (15% discount)
Price includes shipping and handling.
---
These Audios are only sold as a series. They may be available as a part of a program on the overall theme at some point in the future. You can begin receiving them any time and you can cancel any time. Subscribers may purchase volumes that were issued before the subscription date. After you subscribe, just e-mail with your request.
Volume 1

Overcoming Procrastination

Volume 2

Finding Grace in Leadership

Volume 3

Creating a Compelling Vision for
Your Life

Volume 4

Just Say No, Creating Boundaries
and Raising Your Standards

Volume 5

Forgiveness is the Path to Grace

Volume 6

Self Esteem - Because
You're Worth It

Volume 7

Intuition, Your Most
Valuable Asset

Volume 8

Improving Your Relationship
with Money

Volume 9

Loose your Control,
Find Your Life

Volume10

Managing the Voices Within

Volume 11

Finding Grace in Competition

Volume 12

Don't Take it Personally,
Responding to Life's Up's
and Down's

Volume 13

The Coach Approach.

Volume 14

Do You Have The Time?

Volume 15

Put On A Happy Face

Volume 16

The Care and Feeding of Self